Salted Vanilla Caramels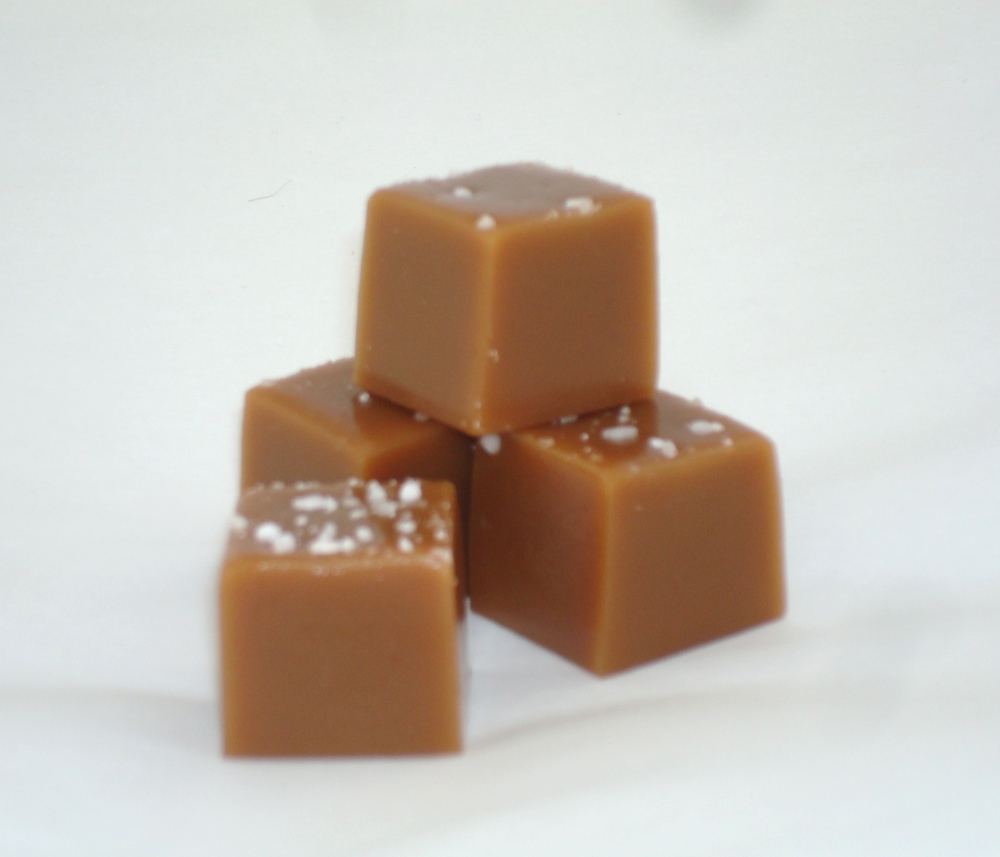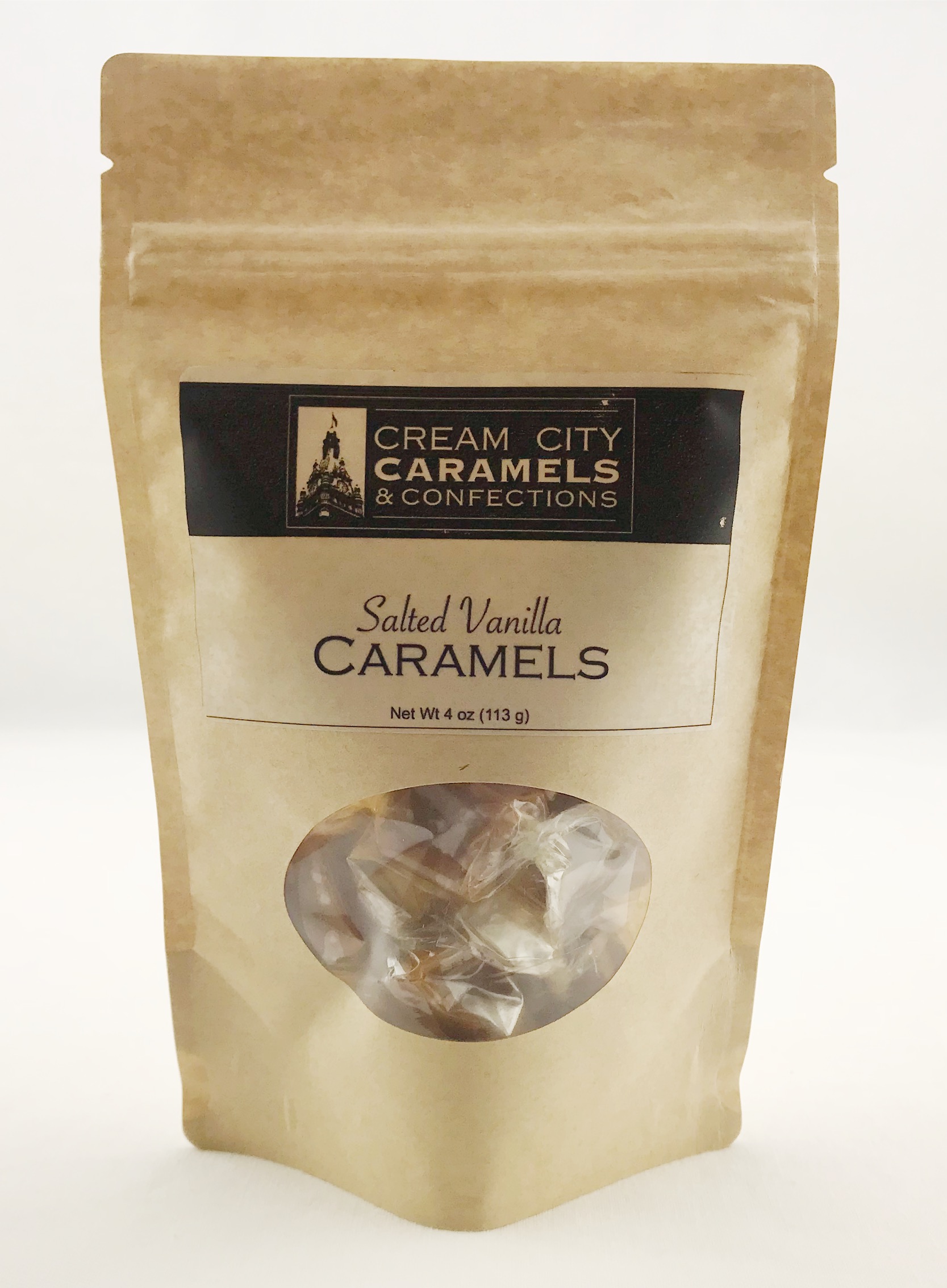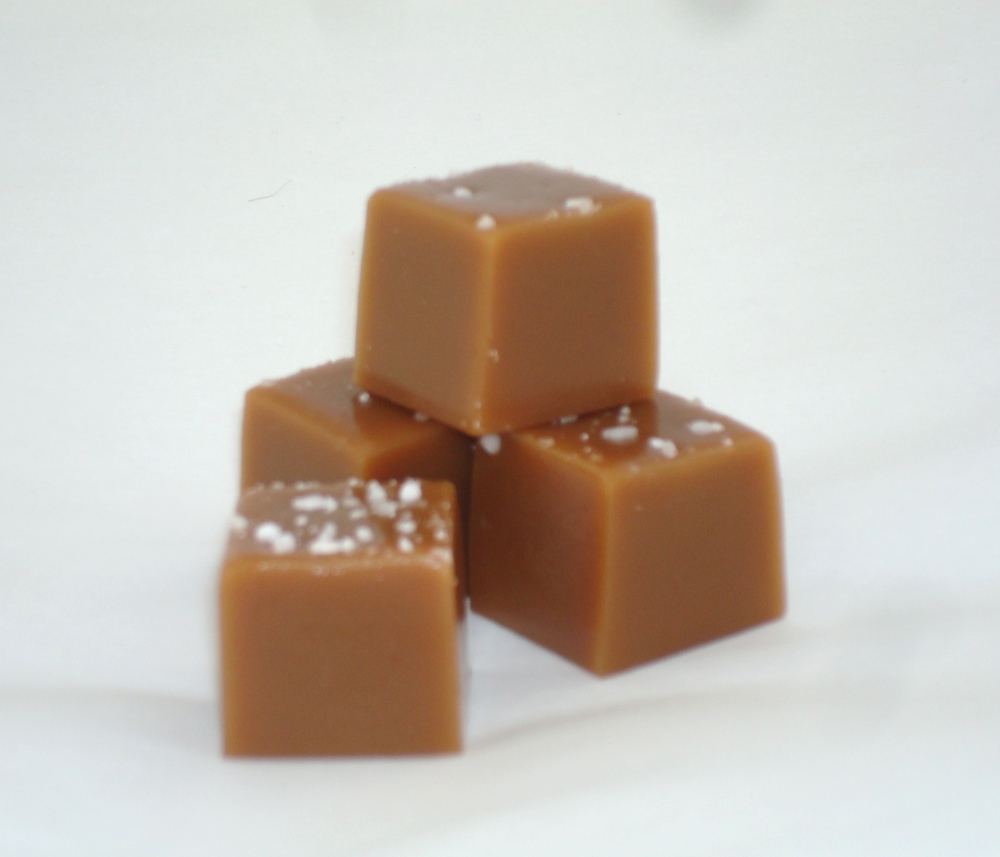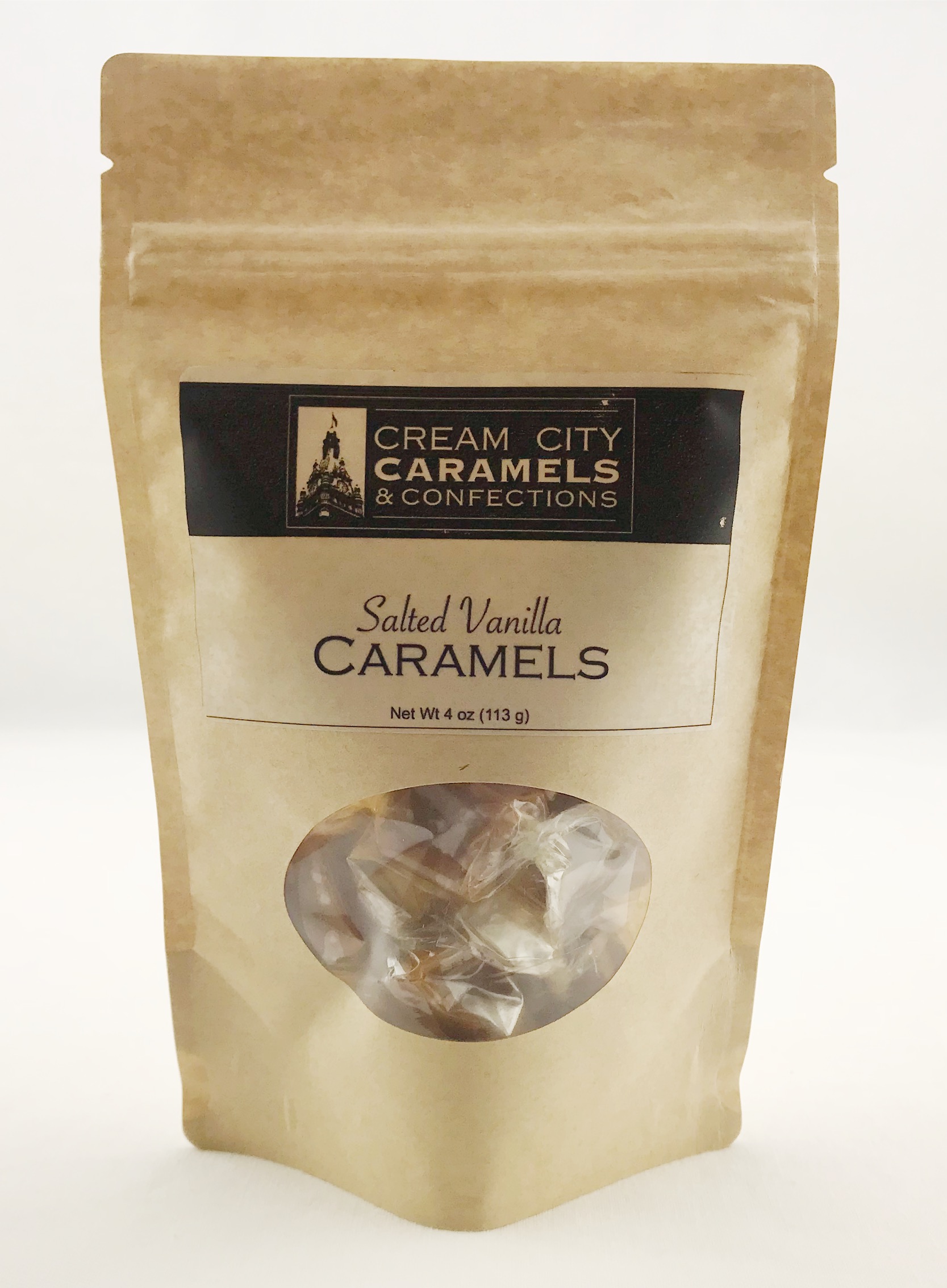 Salted Vanilla Caramels
THIS IS IT! OUR NUMERO UNO! The CARAMEL that everyone 
thinks about when they're
 CRAVING CARAMEL! PACKED with FLAVOR, and 
MELTING IN YOUR MOUTH.
Our original sweet & salty Salted Vanilla Caramels, made with real butter and heavy cream, so they melt in your mouth. Finished with chunky salt to bring out the flavor of the caramelized sugar, cream, and butter. When the caramel hardens, we cut it, wrap it, and package it by hand in Kraft paper zipper pouches, with windows, to keep them fresh until you purchase them.
Salted Vanilla Caramels
Ingredients: Sugar, Heavy Cream (Milk), Corn Syrup (Corn Syrup, Salt, Vanilla), Butter (Milk), Water, Salt, Vanilla Extract (Vanilla, Water, Alcohol)